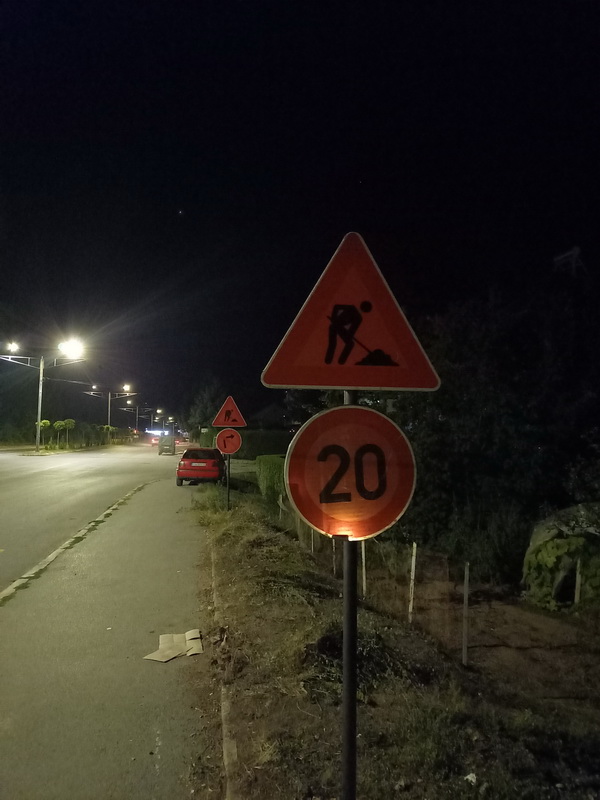 Согласно динамиката и известувањето добиено од страна на изведувачот БИТЕМ ДООЕЛ Скопје за вршење на градежни работи при реконструкција на улиците "Скопска", "Орце Николов", дел од улицата "Острец" и на дел од локалниот пат Л-1 Делчево – Тработивиште, Ве известуваме дека ќе се применува времена измена режимот на сообраќај на наведените улици и локалниот пат.
Градежните работи се започнати од улица "Скопска" и улица "Орце Николов" и ќе продолжат до крстосницата помеѓу улиците "Орце Николов" и "Методи Митевски Брицо".
Додека важи примената на времениот режим на сообраќај, градежните работи на улицата "Орце Николов" ќе се изведуваат во фази при што ќе бидат затворени за сообраќај делници од улицата, но ќе биде дозволено движење по обиколни улици, за што е неопходно почитување на поставената сигнализација и опрема.
При минувањето по посoчените делници на кои се изведуваат градежни работи забрането е непотребно задржување и движење, посебно на пешаците заради нивна безбедност.
Исто така Ве известуваме дека жителите ќе имаат непречен пристап до своите домови на улиците кои се реконструираат во координација со изведувачот.
We ask for your understanding and appropriate adjustment for the needs of fast and timely implementation of the construction works and at the same time we appeal to you to respect the set signalization, traffic rules and regulations, to move with reduced speed and increased caution.