High school "Metodi Mitevski-Brico"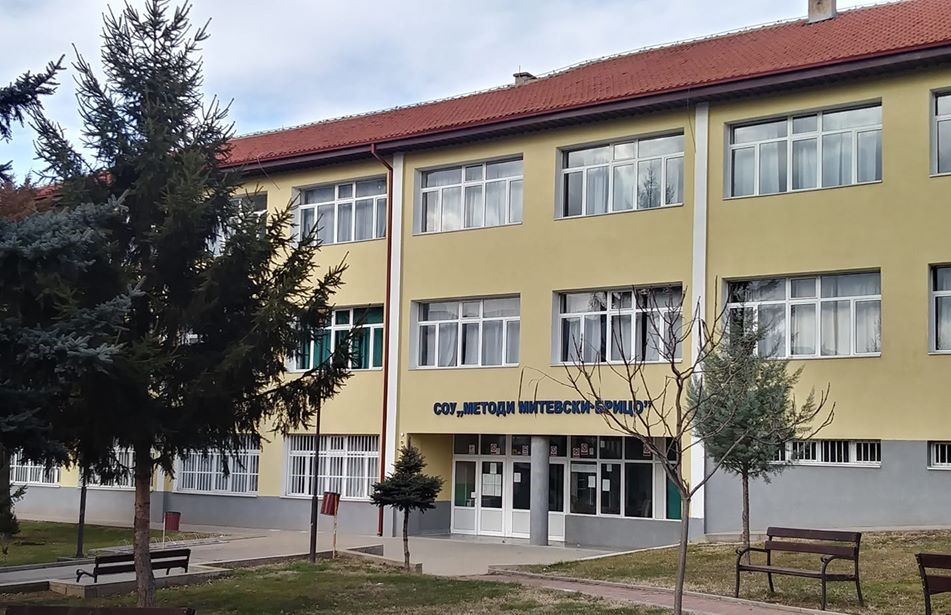 st. "Metodi Mitevski-Brico"
email: mm_brico@hotmail.com
web: mmbrico.edu.mk
The teaching takes place in the high school "Metodi Mitevski – Brico" in Delchevo with a total number of students 351 and a total number of teachers 53.
High school education
Natural-mathematical A combination
natural-mathematical B combination
Social – humanities area
Linguistic – art area
Vocational education:
Textile – leather profession
profile: clothing technician
Chemical technology profession
In the yard of the high school Metodi Mitevski – Brico, a sports hall was built, which in addition to the activities within the educational process, is actively used by sports clubs and individuals for sports competitions in football, handball, volleyball, pink pong, gymnastics, etc.
Within the high school there is a school sports hall in which, in addition to regular physical education classes, various sports competitions in football, handball, volleyball, pink pong, gymnastics, etc. take place.
Mission
The municipal high school "Metodi Mitevski Brico" is an educational institution with an established system of democratic values that are reflected through a healthy, safe, disciplined and stimulating learning environment that nurtures a modern current school culture and enables the building of young people intellectually. emotionally socially morally mature individuals worthy of respect in society. The main goals of the school are for the students to acquire lasting and usable knowledge, with creative and practical skills, enabling them to apply their interests and abilities in all areas of work and life.
Vision
Modern European school with clearly set strategic goals for quality in education through the inclusion of scientific and technological achievements, information technology, creative methods and techniques for active teaching, learning, teamwork, partnership with parents and the local community, built capacities for decentralized education. A beacon that illuminates the path to success for generations to come to find their rightful place under the sun.