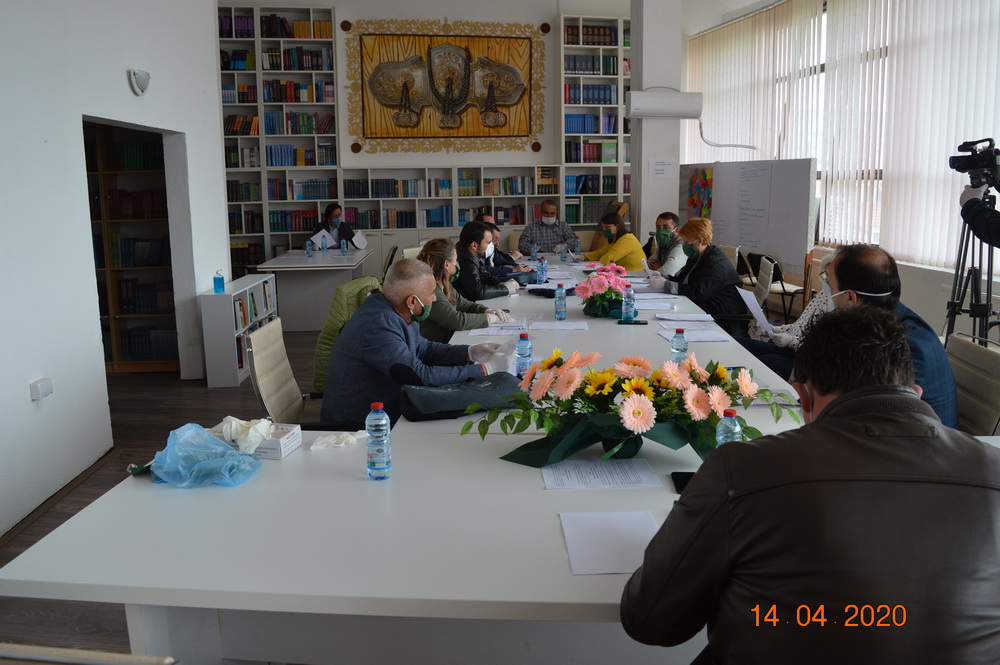 At the 39th Session of the Council of the Municipality of Delchevo, which was held today, the councilors unanimously adopted the Decision exempting them from paying a communal fee for using space in front of business premises. catering facilities (bars, cafes, inns, etc.) and their spilled business places (gardens and terraces). Exemption from payment of this fee e  at the proposal of Mayor Trajkovski, and refers to the months of April and May 2020. According to the records of the Municipality of Delchevo, The decision refers to 25 catering facilities.
The Decision for revision and expansion of the members of the Headquarters for protection and rescue of the Municipality of Delchevo was also adopted at the Session. In accordance with the adopted Decision, pin addition to the permanent members, the Headquarters for Protection and Rescue of ОThe municipality of Delchevo can hire other people as temporary members depending on the natural disaster. Task of the Headquarters for protection and rescue of ОMunicipality of Delchevo is to manage the Spatial Forces and other entities engaged for protection and rescue, as well as to wear specific measures and activities during a crisis or emergency. The material security of the Protection and Rescue Headquarters na ОMunicipality of Delchevo will be done through the Budget of Оmunicipality of Delchevo.
At today's Session, a Decision was adopted for general exemption from payment of communal fee for public exemption of holders of electric meters for electricity metering, according to which The Municipality of Delchevo exempts them from paying utility fees for use and maintenance in publicthat lighting electric meter holders for electricity metering without public lighting located and installed на пgreen buildings in agricultural areas outside the public street lighting network. If in the next period a system for public lighting is installed, the owners of buildings in the mentioned settlements will be additionally charged with the stated fee.
Otherwise, among other decisions, the Session was adopted Decision on adoption of an updated Assessment of endangerment in the area of Оmunicipality of Delchevo from all risks and dangers, and the Report was adopted for the work of PCE "Bregalnica" -Delchevo for 2019, as well as the Annual Account of PCE "Bregalnica" -Delchevo for 2019.