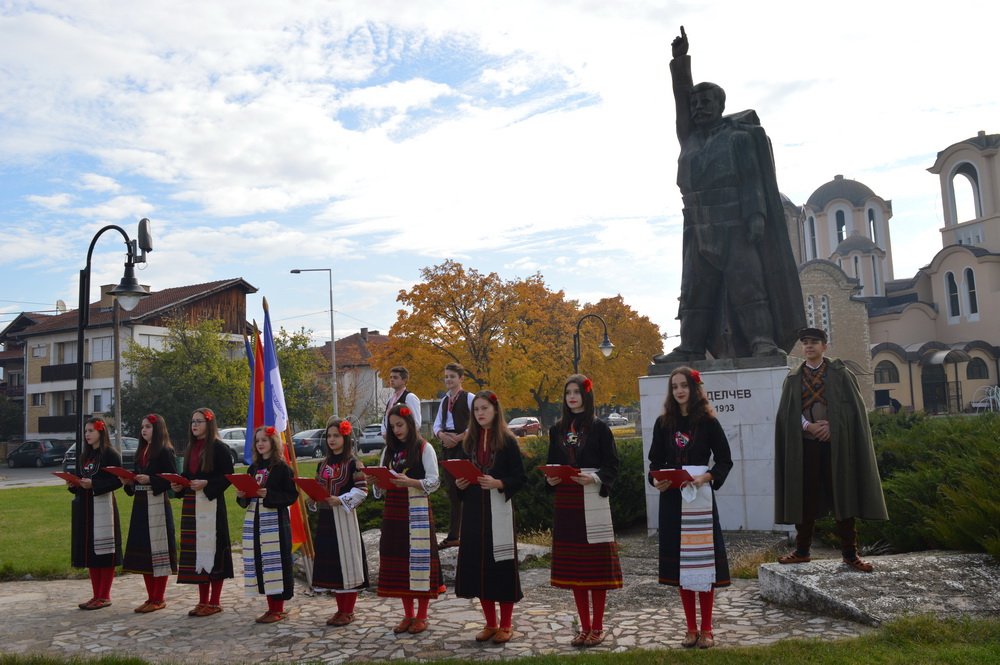 Со пригодна свеченост, Општина Делчево денеска го одбележа Денот на македонската револуционерна борба, 23 Октомври. Настанот се одвиваше пред споменикот на Гоце Делчев во центарот на градот. По тој повод, за значењето на овој празник, членовите од КУД "Гоце Делчев" од Делчево подготвија пригоден реферат, а пред споменикот на Гоце Делчев се поклонија и букети свежо цвеќе положија делегација од Општина Делчево, од Советот на Општина Делчево, како и претставници од институции, политички партии и здруженија на граѓани.
Инаку, 23 Октомври во историјата е запишан како ден на основањето на Македонската револуционерна организација. Согласно со историските податоци, на 23 октомври 1893 година во Солун  се поставуваат основите на организацијата којашто  ќе стане симбол на борбите за слобода и создавање самостојна држава. Основоположниците биле:  Христо Татарчев, Даме Груев, Петар Поп Арсов, Иван Хаџи Николов, Антон Димитров и Христо Батанџиев. Тие основаат конспиративна група, нарекувајќи ја Македонски револуционерен комитет.
The organization fought for the liberation of Macedonia on its own, without outside help. The formation of the MRO meant the beginning of the organized Macedonian revolutionary movement which through Ilinden in 1903, and then through the National Liberation War resulted in the creation of a modern independent Macedonian state. This date, October 23, symbolizes the continuity of the Macedonian struggle for independence.