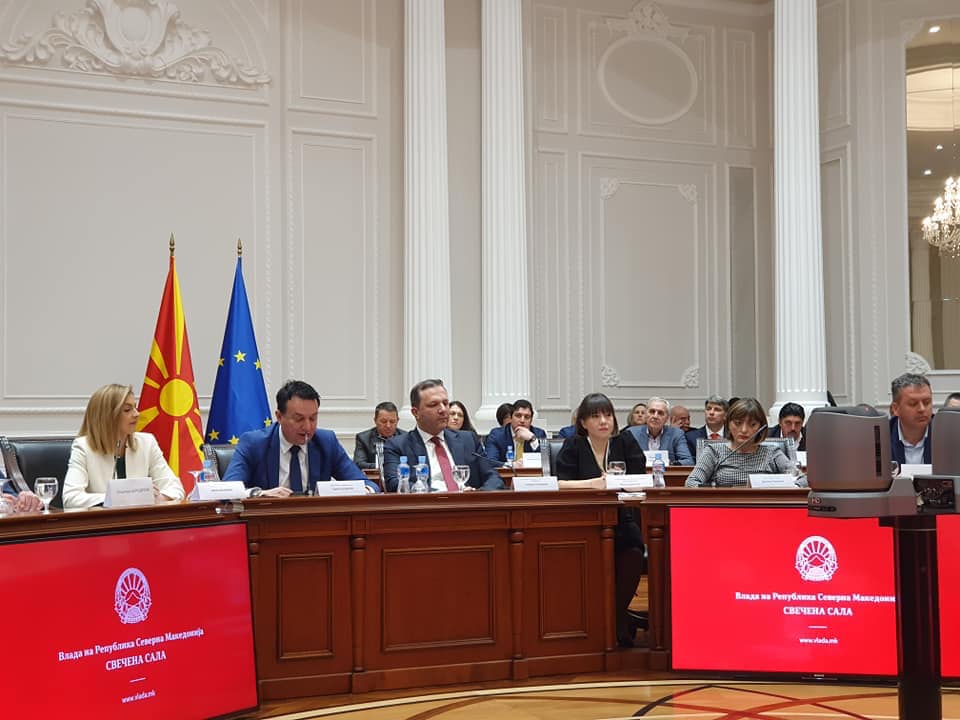 The Mayor of the Municipality of Delchevo, Goran Trajkovski, today in the Government of RSM together with the mayors of 80 municipalities and the city of Skopje, signed a Memorandum of Understanding with the municipalities for the implementation of the Local Road Connection Project which delves 791,485 euros for construction and constructioneconstruction of local roads and streets.
Today's signing of the Memorandum of Cooperation with all municipalities in the country, is the formalization of cooperation and the start of the project, which amounts to 70 million euros and provides for reconstruction and construction of 450 km of local roads in the country.
 Within this project, the Municipality of Delchevo in the first phase applied for the realization of sub-projects: reconstruction of the street "Orce Nikolov" in a length of 500 m with construction of sidewalks, reconstruction of the street. "Skopska" in length of 250 m with construction of sidewalks, reconstruction of part of street "Ostrec" in length of about 100 m with construction of retaining wall and sidewalks, as well as construction of the old local road Delchevo-Trabotivishte in length of 5, 3 km along with installing a system for open channel drainage and culverts.
The projects are planned to be tendered by the Ministry of Transport and Communications during 2020.
Regarding the signing of the Memorandum, Mayor Trajkovski said that the Municipality of Delchevo receives significant and concrete support from the Government of RSM, which will solve decades of infrastructural problems of the citizens.
– Through the Local Roads Connecting Project, Delchevo receives 791,485 euros or about 49 million denars, which is the first time in the history of the city that so much money has been allocated for road infrastructure. We express great gratitude to the Government for this significant support and announce the construction and reconstruction of road infrastructure in the city and settlements in the municipality, which will significantly improve the quality of life of citizens, said Trajkovski.
In addition to social responsibility, the project aims to improve citizens' access to services and facilities of public interest, as well as increase mobility and traffic safety.