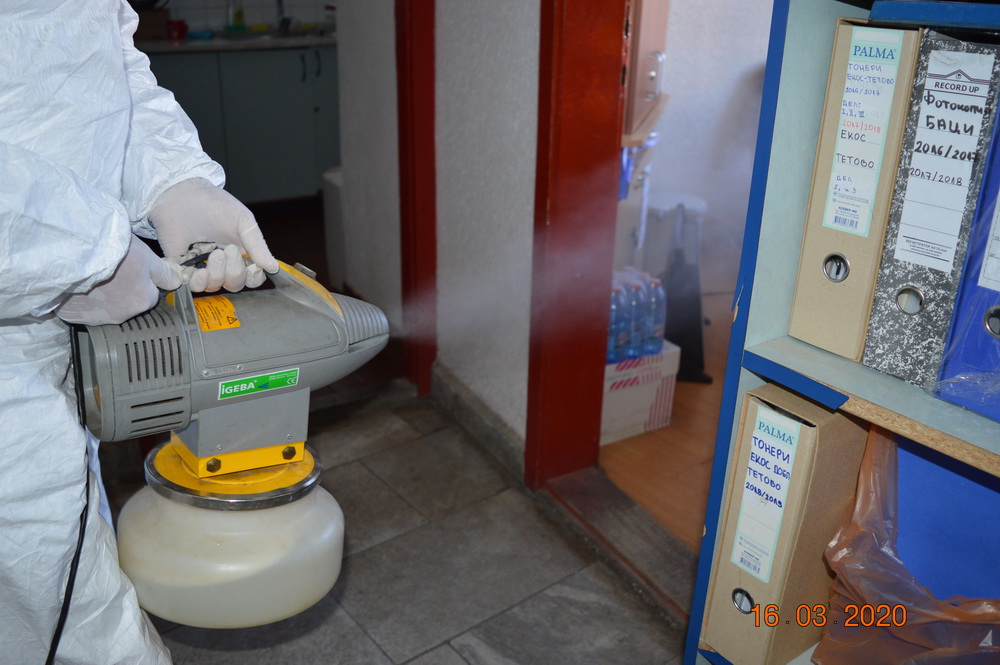 The collective housing facilities in Delchevo started with disinfection of the entrances, stairs and common areas used by the tenants. In order to meet the house councils, the Municipality of Delevo in cooperation with PCE "Bregalnica" provided sufficient quantities of disinfectants, so some of the house councils used this opportunity with appropriate utensils and respecting the measures for the use of funds, received disinfectants from TPPE Delchevo. In that sense, the other representatives of the house councils in Delchevo are informed, if they can not provide disinfectants, it is necessary to contact the TPPE in Delchevo.
During today, and in accordance with the Conclusions of the General Coordination Headquarters, all responsible persons in the markets, shops, pharmacies, banks, etc., operating on the territory of the Municipality of Delchevo, were obliged to set footpaths (flexers) at the entrance to their facilities which will be soaked with an appropriate shoe disinfectant, both for customers and employees. Also, all institutions, banks, post offices, toll booths need to disinfect their facilities.
The measure for regular washing and disinfection of the streets continues today with washing the streets in the village of Zvegor. Thorough washing and disinfection of Delchevo BCP has been announced for tomorrow.