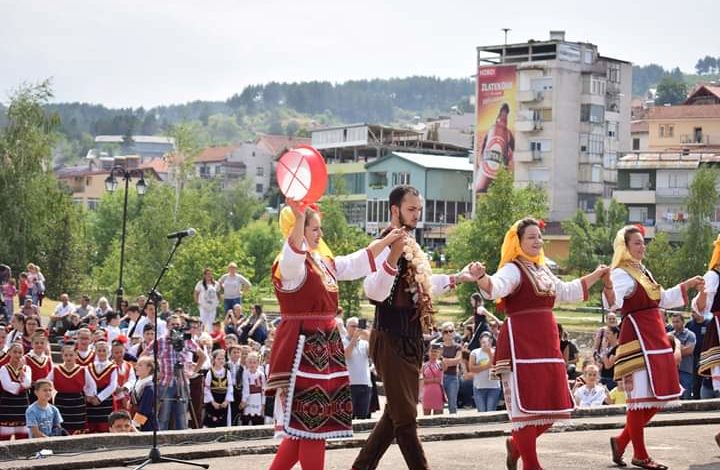 * Archive photography
Due to the current pandemic, this year's 44 – edition of the International Folklore Festival "Delchevo-Fest" and the traditional "Pijanec-Maleshevo Wedding" will be held online. At the moment they are final preparations are underway, and folklore societies from several cities in the country, as well as from Serbia, Bulgaria, Moldova and others will participate in the festival with their video presentation. Also, a presentation of the drunken wedding costume is planned, as well as the promotion of the wedding rituals.
 – We have developed the program with a lot of attention and effort and it has been created accordingly with opportunities and the situation we live in, with online– events, but also with several events with an audience, organized according to all prescribed protocols. The festival will be an example, how to organize culture in these times. Specifically for this festival, all participants sent a 10-minute video that will be broadcast, a wedding customs will also be promoted, andZenil Redzepov-Expert, head of KUD "Goce Delchev" Delchevo.
The online edition of the festival will be held on Sunday, September 20, and the media sponsor is the Delcevo web portal "Delchevo365".
The festival is organized by KUD "Goce Delchev", under the auspices of the Mayor of Delcevo and with the support of the Ministry of Culture.