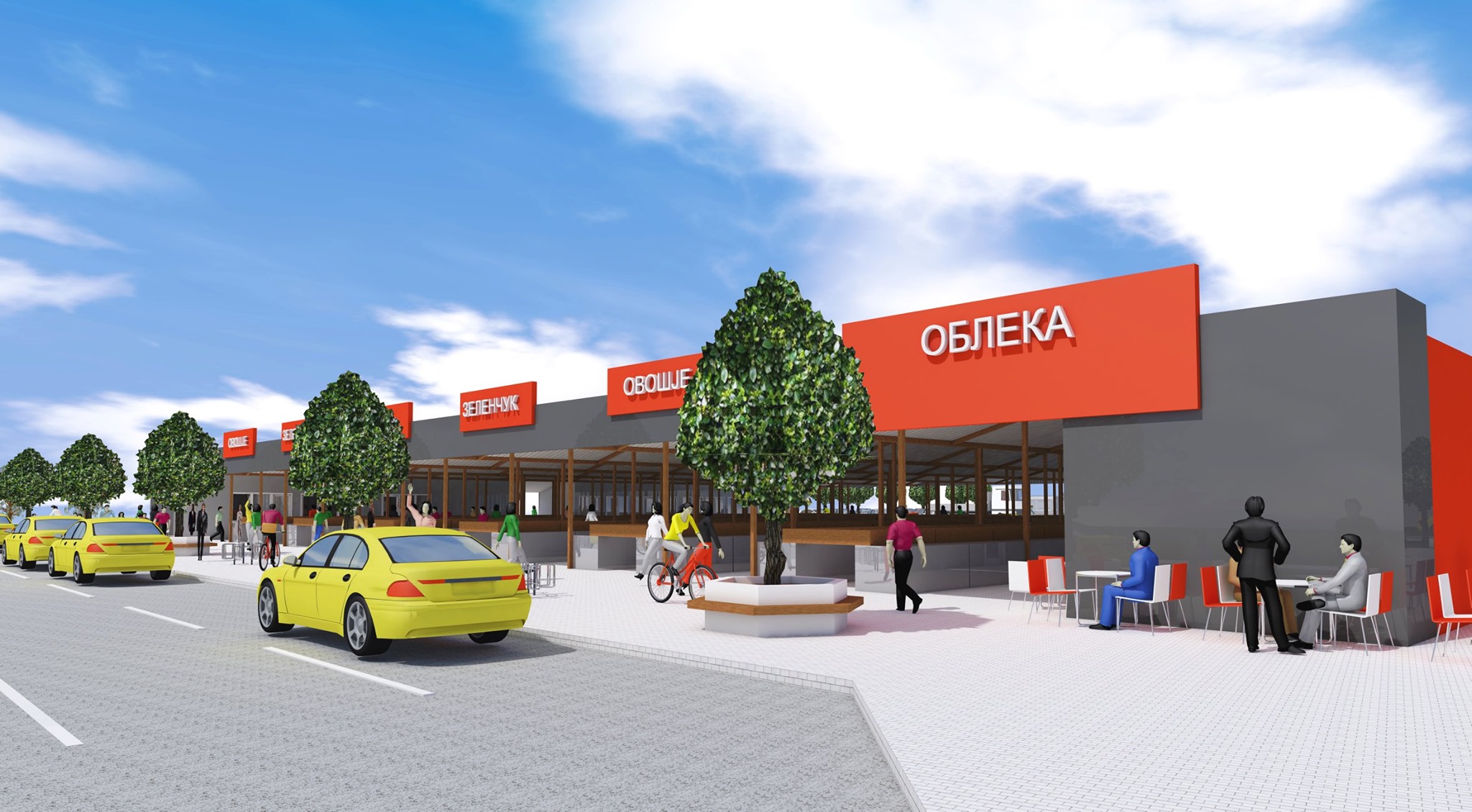 Following a public procurement, the Municipality of Delchevo concluded an Agreement for "Construction of a city green market - first phase" with the economic operator "PANEL-M Mehaz" DOOEL Tetovo.
The value of the Contract is 14,994,968.20 denars without VAT, ie 17,694,062.48 denars with VAT. The funds are provided through The Agency for Financial Support in Agriculture and Rural Development of the Republic of Northern Macedonia in the amount of 7,000,000.00 denars and from the Budget of the Municipality of Delchevo in the amount of 7,994,968.00 denars.
The economic operator "PANEL-M Mehaz" DOOEL Tetovo  undertakes to perform it (build) the subject of the Contract within 12 (twelve) months from the day of signing the Public Procurement Contract.
The construction of the city market is a capital project for Delchevo that will bring modern conditions for both sellers and buyers, but this part of the city will get a modern urban look, and at the same time, this urban solution will allow to create attractive locations for new buildings.
In the first phase of realization is envisaged construction of open-closed гradio market in Delchevo with sales space for agricultural and other goods (covered with roof construction), closed type premises for sale and service of products for various purposes, administration, auxiliary part, toilets. The city market is planned to be built на area of construction plot-11. 599 m2 and building area - 6 944 m2, the solution of the plot gives possibility for stage construction with emphasis on the first phase – open and closed city market with accompanying contents – and will cover an area of 2500- 3000 m2 of the total building area.