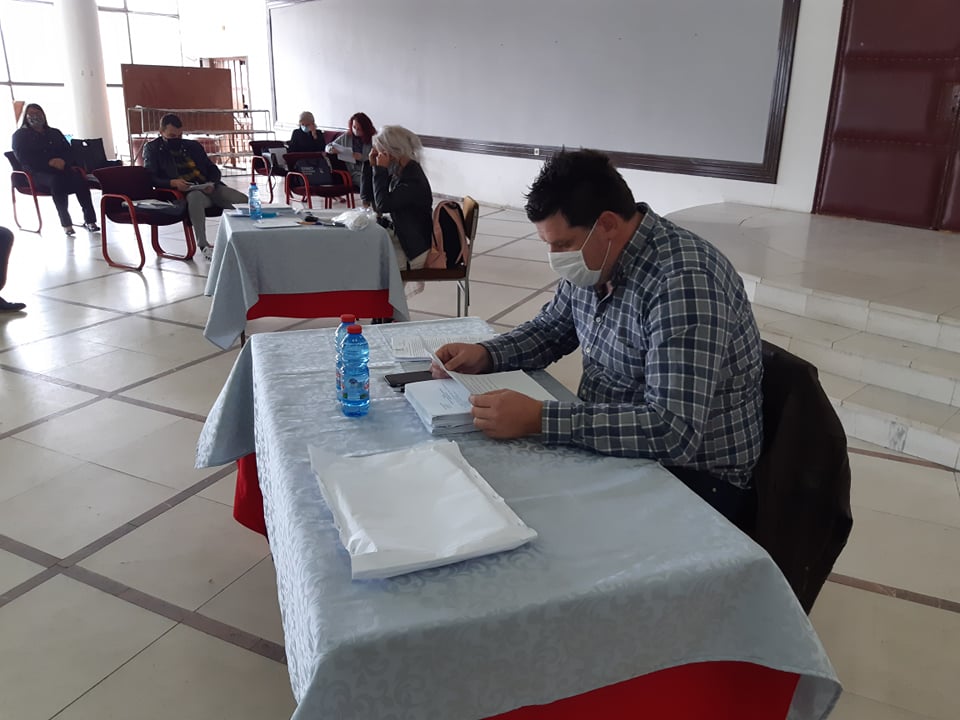 The Council of the Municipality of Delchevo at today's Session made a Decision to give to Mr.orification the chapel with refrigerator and auxiliary rooms with a total area of 190 m2 на ЈКП "Bregalnica" from Delchevo. With the Decision vis indebted to the user, the object to put it into operation, to manage it, to keep and maintain it in good condition and to use it exclusively for the purpose for which it was built.
At the 45th Session of the Council, the councilors adopted the annual reports for the period 2019/2020 and the work programs for 2020/21 of the high school "MM Brico" and the public school "Veseli Cvetovi", and gave their consent for the working hours of facility 1 of the kindergarten which will start at 5 am and will end at 6 pm. Otherwise, this facility, known as an old kindergarten, where so far the lower departments of the primary school "St. Kliment Ohridski" were located, with a decision of the Council from the previous session, and with the prior consent of the MLSP and MES, is again given to use the kindergarten.
As the director of OJUDG "Veseli cvetovi", Biljana Simovska, pointed out, by putting in function the care of children in this facility, the number of the waiting list for admission of children in the kindergarten will be reduced, and the admission of all children will be enabled. with two employed parents in accordance with the protocol. It is planned to take care of 66 children in these premises, and the director Simovska announced that at the end of this week the premises will be re-adapted.
Withthe windmills brought and Decision with which he determinedme too the manner, conditions and dynamics of collection, transport and disposal of utilitiesfrom solid waste in the village of Razlovci which will be done PCE Bregalnica-Delchevo once a week accordingly with Operational plan for waste collection, а цcollection, transport and disposal of municipal solid waste for households has not changed since 2009 and is for households 2.10 den / m2 of living space and 0.10 den / m2 of yard.
The councilors also adopted the Report on the implementation of the Public Cleanliness Program in the Municipality of Delchevo for 2019, and made several decisions related to urban planning.