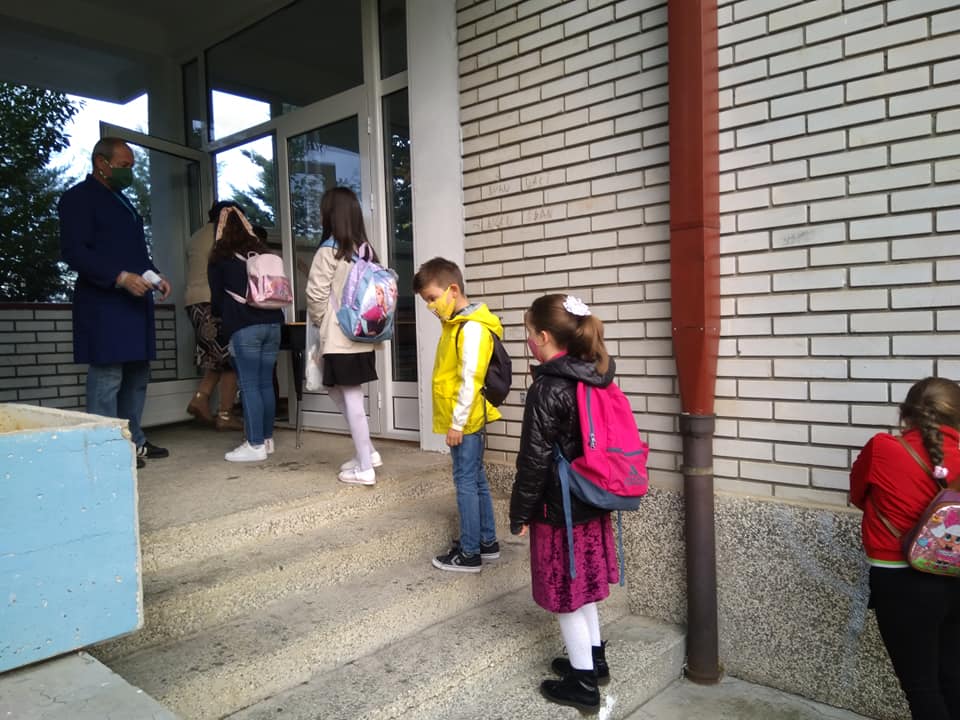 The first school day of the new school year 2020/21 started without problems in the three educational institutions for 1461 students in Delchevo. By applying all protocols for protection against covid-19, today Delcevo schools opened their doors for 425 students who will attend classes with physical presence, while the rest will attend classes with distance learning.
In the primary school "St. Kliment Ohridski "this year 64 students are enrolled in the first grade, and classes with physical presence for grades 1 to 3 are attended by a total of 122 students in the central school and 120 students in the regional schools. Distance learning covers 276 and 8 students from special classes from grades 5-9.
There are 43 first graders in the primary school "Vancho Prke" this year, while a total of 160 students in the central school and 23 students in the regional schools in Zvegor and Gabrovo attend classes with physical presence from 1st to 3rd grade. Online classes are attended by 349 students.
The first day of the school year started with distance learning without any problems for the high school students from Delcevo. This year in the high school "M. M, Brico "online classes are attended by 403 students.
The Mayor of the Municipality of Delchevo, Goran Trajkovski, sent a congratulatory message on the occasion of the beginning of the new school year. He noted that The sooner we accept the new normality in which we live and work and the more sincerely we all invest in the educational process, whether it takes place online or in person, the sooner we will achieve results.
–In very specific conditions, the new school year begins today. As never before, we are faced with providing a safe health education process for both students and all teachers. Therefore, we should be responsible, disciplined, respect the recommendations and make efforts, all together to make this process successful, because education is important and there is no alternative to it, it paves the way to your future, said Trajkovski.