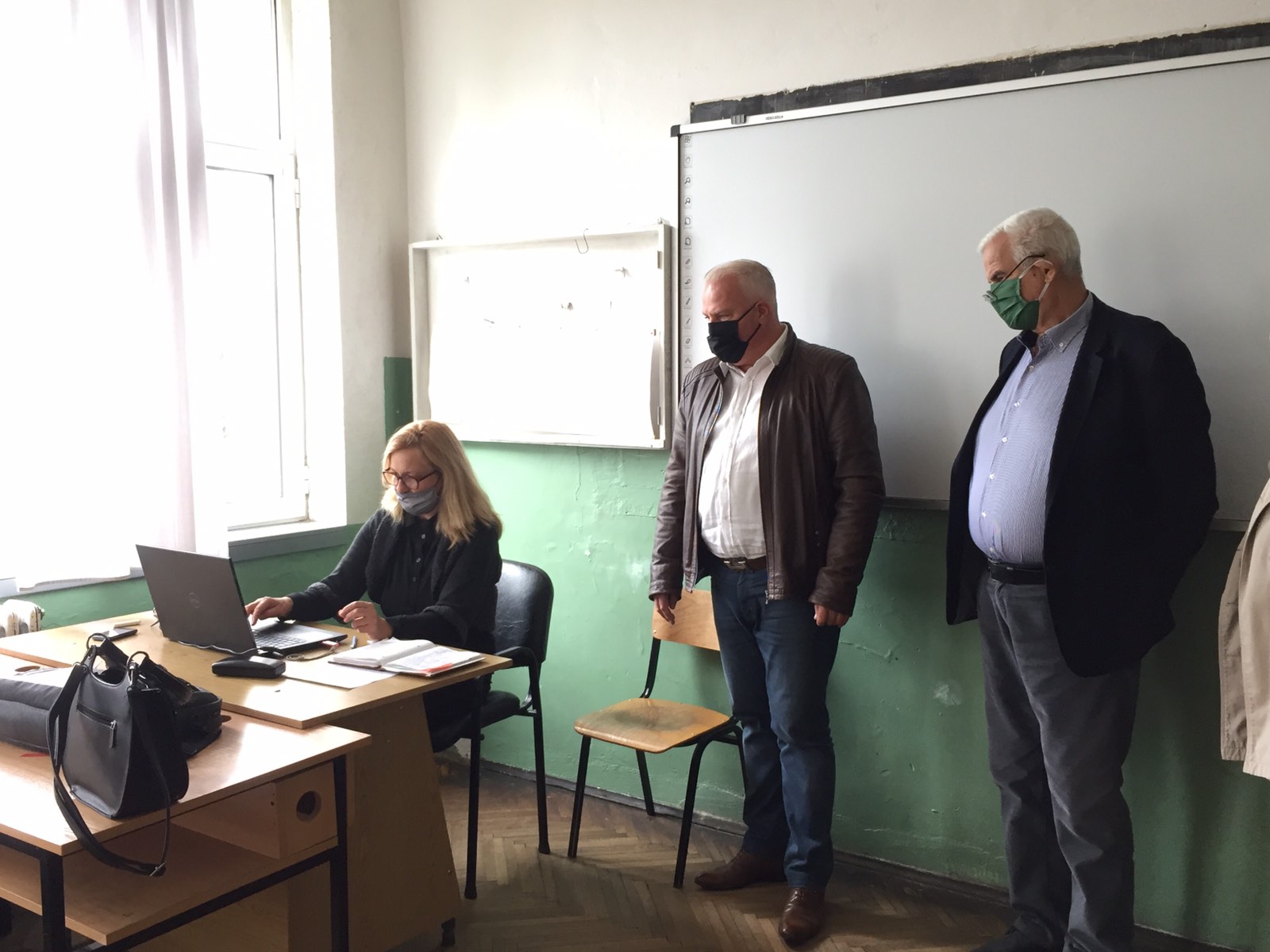 The Mayor of the Municipality of Delchevo, Goran Trajkovski, today visited the three educational institutions in the city in order to get acquainted with the organization and functionality of the schools in the first week of the beginning of the school year 2020/21.
During the visit and during the meetings with the school principals, the realization of the online teaching, the challenges faced by the schools were discussed, but also the teaching with physical presence and the observance of the algorithms and the procedure for possible isolation of a sick student.
Mayor Trajkovski expressed satisfaction with the organization of the schools, the timely preparation of the teaching staff for the use of applications for conducting online teaching, as well as the application of protocols for conducting teaching with physical presence.
– Schools must be prepared and act in accordance with the guidelines provided by MES and health authorities. How Ohwe do everything we can to ensure a smooth and safe educational process. For now, the teaching in Delchevo takes place without major problems and all problems that arise of a technical nature are resolved in a timely manner. However, since this is a health crisis and a pandemic that threatens the health of every individual, I once again call on teachers and students and parents to take covide protection measures extremely seriously, but also to be responsible and to invest maximum efforts for smooth teaching, said Trajkovski.
In Delchevo, out of 1461 students, 425 attend classes with physical presence.