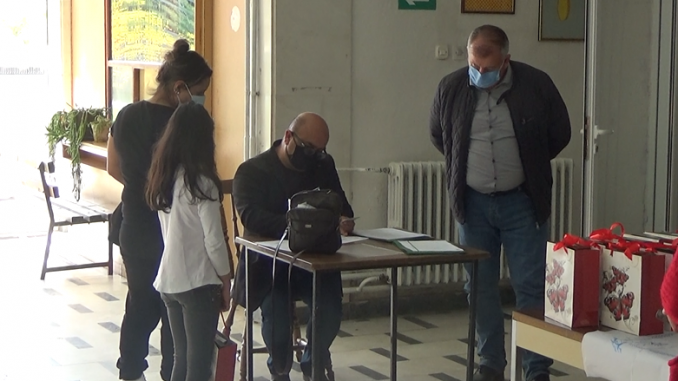 In the primary school "Vancho Prke" today ten students who attend online classes received tablets cwithin the second phase of the projectt "Covid-19 support for marginalized groups and Roma". The tablets are provided by the NGO "Ternipe" MK, where they informed that during the week 10 distance learning tablets will be awarded in the ninth grade "St. Kliment Ohridski" in Delchevo which completes the process and the number of 45 awarded tablets with 10-giga internet in the educational institutions in Delchevo within this project.  
Expressing gratitude for the donation, the school principal, Goran Velkov, noted that there are still 8 students who have reported that they are not able to attend online classes.
- Many thanks to the NGO "Ternipe MK" for this donation. The next period will provide tablets for students who have reported that they do not have the opportunity to attend online classes with which the educational process will run smoothly, said Velkov.
In the educational institutions in Delchevo, in the past period in partnership with the Municipality of Delchevo with the NGO sector, about 70 tablets have been awarded to students living at social risk.