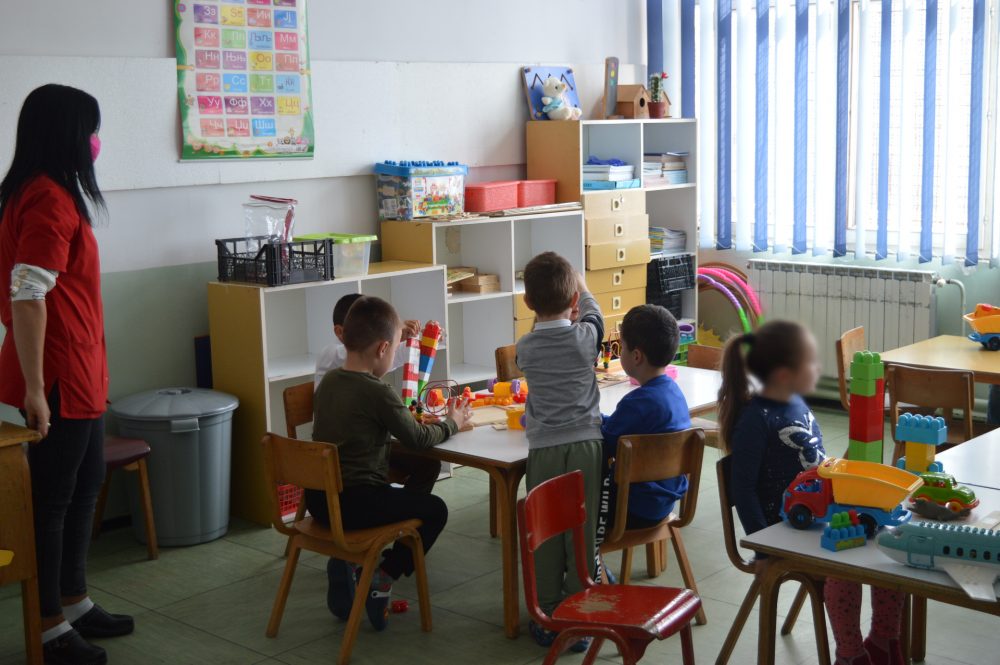 Today, the old kindergarten in Delchevo opened its doors to 60 children cared for in the kindergarten "Veseli cvetovi" which are distributed in three age groups. By putting into operation of these premises in order to take care of children from the youngest age, the waiting list for admission of children in kindergarten will be reduced, and it will be possible to admit all children with two employed parents in accordance with the work protocol of kindergartens at the time of Covid-19.
Today, the Mayor Goran Trajkovski visited the kindergarten and emphasized that maximum efforts are being made for a larger coverage of preschool children.
& #8211; The commissioning of this facility in the direction of caring for preschool children will allow in conditions of pandemic to have a larger coverage of children and with strict observance of protocols by both employees and parents, will allow safe stay of children and realization of pre-school education program. In the past years, these premises were used by the primary school "St. Kliment Ogridski" and due to the needs of the kindergarten and the care of several children in poor conditions, they are transferred to the kindergarten which will allow parents to go directly to work. and companies should not have absences of their employees for that reason, said Trajkovski.
In the past period, intensive work has been done for the re-adaptation of the premises and their putting in function of caring for preschool children.
& #8211; Over the years, the waiting list has grown to 119 children. I would like to express my gratitude to the Mayor and to all those who made efforts to return these premises to the kindergarten and to meet the needs of the parents and to make a larger coverage of preschool children in both urban and rural areas, which is a direction and strategy from MLSP, said the director Biljana Simovska.   
In order to increase the coverage of preschool children, the Municipality of Delchevo and the MLSP invest in opening a kindergarten in the village. Razlovci, where these days the construction works for re-adaptation of the premises in the regional school for 20 children from this village are expected to start, and the tender procedure for preparation of basic project documentation for construction of a kindergarten in Rasadnik in Delchevo is underway.