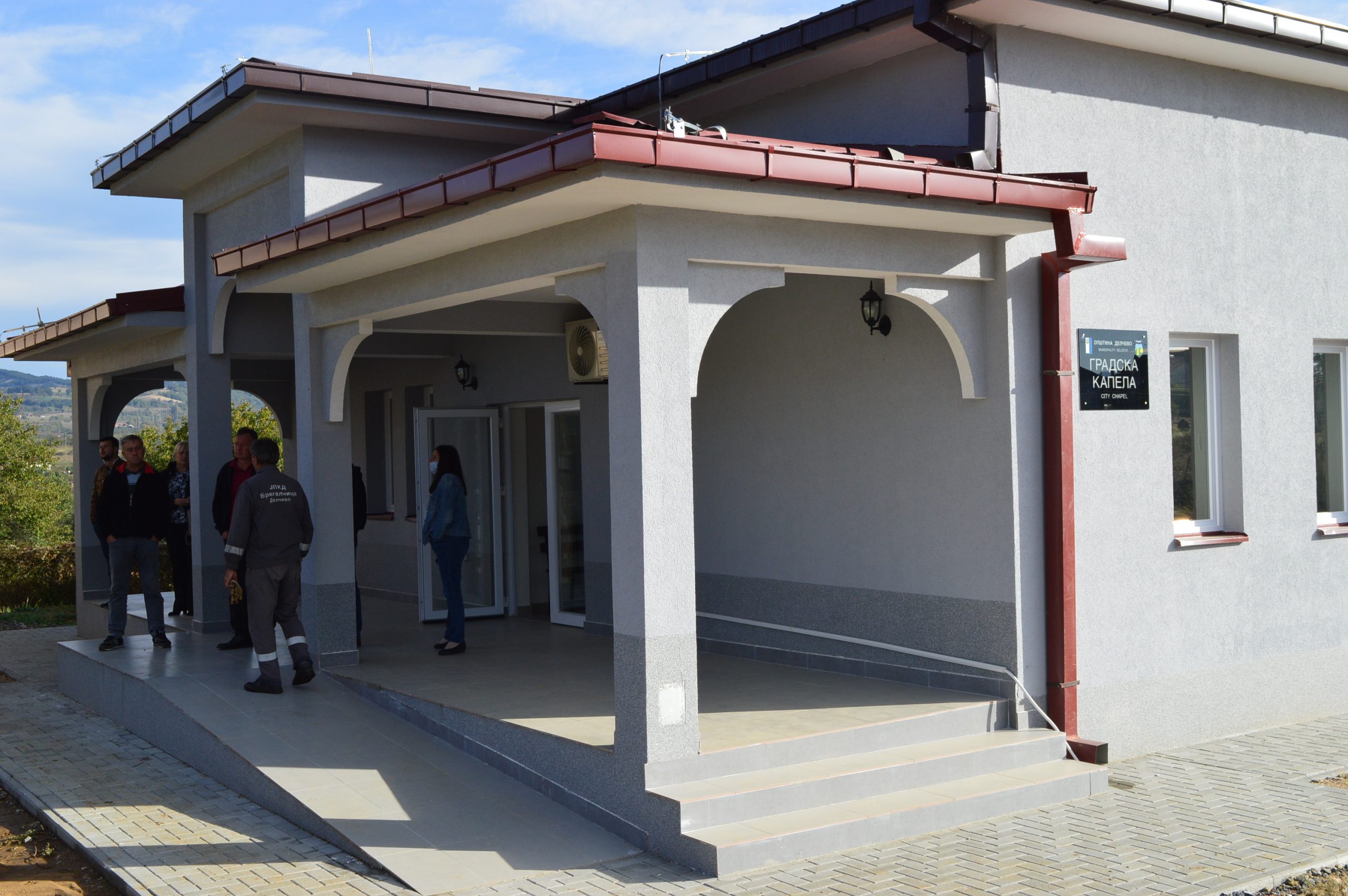 As of today, the city chapel is given for use by PCE "Bregalnica". Commissions from the Municipality of Delchevo and the PCE "Bregalnica" handed over the facility and the equipment in it. As pointed out by PCE "Bregalnica" after the completion of the administrative procedure and determination of the protocol for the operation of the chapel, it will be put into operation. 
Otherwise, for the needs of the city chapel, the Municipality of Delchevo procured appropriate equipment and inventory, and in the next period the area around the building will be horticulturally arranged, and a parking space for light vehicles will be built.
The construction of the city chapel is alsoinvestment of the Municipality of Delchevo, valuable 7 million  denars including VAT.