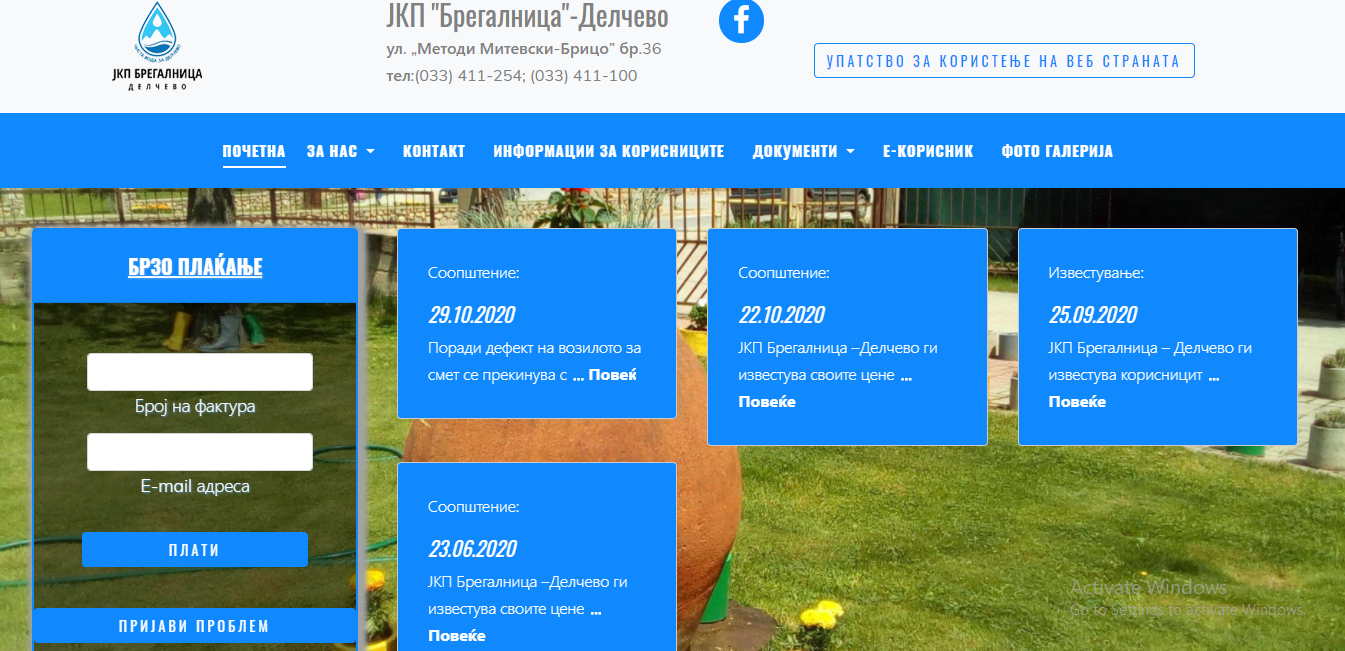 Electronic payment, fast payment only with account number, entering the status of the water meter, as well as reporting a problem are a series of functionalities provided by the new website jkpbregalnica.mk of the Public Utility Company "Bregalnica" Delchevo. In addition, on the site you can find information about the company itself, as well as notifications, news and information related to daily operations and the occurrence of defects and interruptions in the water supply.
In addition to the website in the corporate development section of the Water Supply Improvement Project in Delchevo, customer data is being updated, and recently new hardware and software for improving customer service at PCE Bregalnica have been installed.
As part of the technical part of the project, a contractor is being selected for the construction of a drinking water treatment plant, reservoirs, underground wells and a photovoltaic power plant, funded by the Swiss Government.
In January 2021, a tender is expected to be announced to connect the villages of Gabrovo and Zvegor to the new station, funded by the Ministry of Environment and Physical Planning.
The project for improvement of the water supply in Delchevo has a total value of CHF 7'254'000.