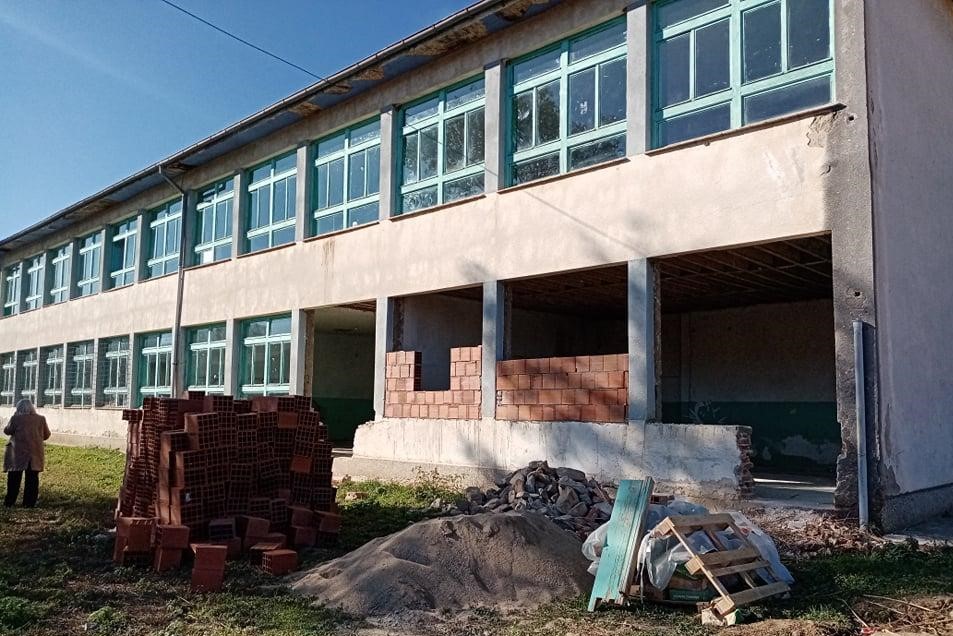 The construction works for pre-adaptation in a kindergarten of two classrooms in the primary school "St. Kliment Ohridski "in the village of Razlovci, which for the first time in the Municipality of Delchevo invests in early childhood development in rural areas, ie for the first time a kindergarten will be opened in rural areas. Today, the Mayor Goran Trajkovski inspected the works and together with the director of the Public Enterprise "Veseli cvetovi", Biljana Simovska, emphasized the importance of this investment which will open a kindergarten in Razlovci, as the largest and most remote settlement in the Municipality.
– We invest in early childhood development and create modern conditions for care and education of children up to 6 years old in the village. Razlovci, which for the first time in our Municipality opens a kindergarten in a rural area. I believe that the opening of the kindergarten will greatly help young parents who have work responsibilities and will know that while they are at work, their children are cared for and they will work diligently on appropriate programs designed for the appropriate age of the children. On this occasion, I express special gratitude to the MLSP for reconstruction, adaptation, equipping of the space, and also to the responsible persons in the primary school "St. Kliment Ohridski" who met and recognized the need and importance of investments in early childhood development and enabled a kindergarten in Razlovci to be opened in the school building, for which two classrooms were vacated, said Trajkovski.
The director Biljana Simovska pointed out that 20 children will be taken care of in the kindergarten in Razlovci.
– The need to open a kindergarten in a rural area is great and is in line with the policy of the MLSP for greater coverage of children in preschool institutions. It is planned to have a playroom with all the accompanying elements, a triage area for children, a kitchen, where children will receive a hot meal, because here will be children with full day stay, said Simovska.
The total value of the investment from the MLSP is 4 million denars. Construction is expected to be completed in a few months.