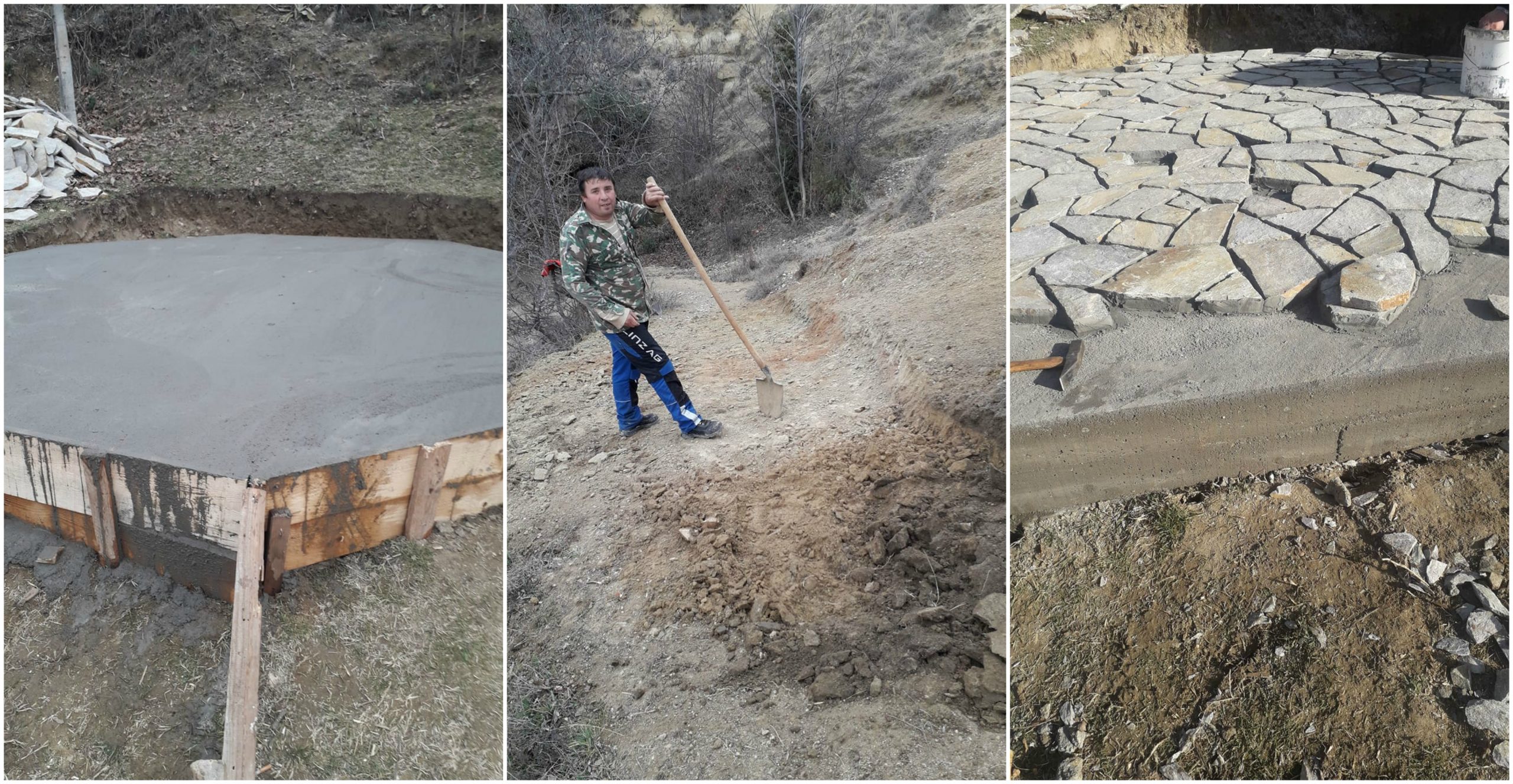 Within the Nature Conservation Program in Macedonia – phase 2, Component: Improving the status of natural values in the Bregalnica region, the Macedonian Ecological Society (MES) in partnership with the Municipality of Delchevo implements the project "Marking and preparation of various informative and educational content for the natural rarities Stamer, Zvegor and Kiselicka Cave "which were declared natural rarities in 2019.
The purpose of this phase of the PAP is to improve the status of natural values in the Bregalnica region by declaring new protected areas, including the category of natural rarities and their promotion.
For that purpose, for the above-mentioned natural rarities in the Municipality of Delchevo, the following protection-promotional measures are in progress:
– Placement of information boards with basic data on the values of the paleontological site Stamer (one of which on the road leading to the site and one at the beginning of the educational path), one on the geological profile Zvegor and one at Kiselicka Cave.
– Placement of 4 small educational boards at the locality Stamer where characteristic findings of picermic fauna (giraffe, rhinoceros, three-toed horse and mastadon) and 3 on the geological profile Zvegor were discovered;
– Installation of signposts to the localities Stamer and Zvegor;
– Arranging a place for rest at the locality Stamer and arranging an educational path in accordance with the findings from the field.
– Making a giraffe head trophy, which is a landmark of the Stammer site in life size and copies of the found giraffe fossils.