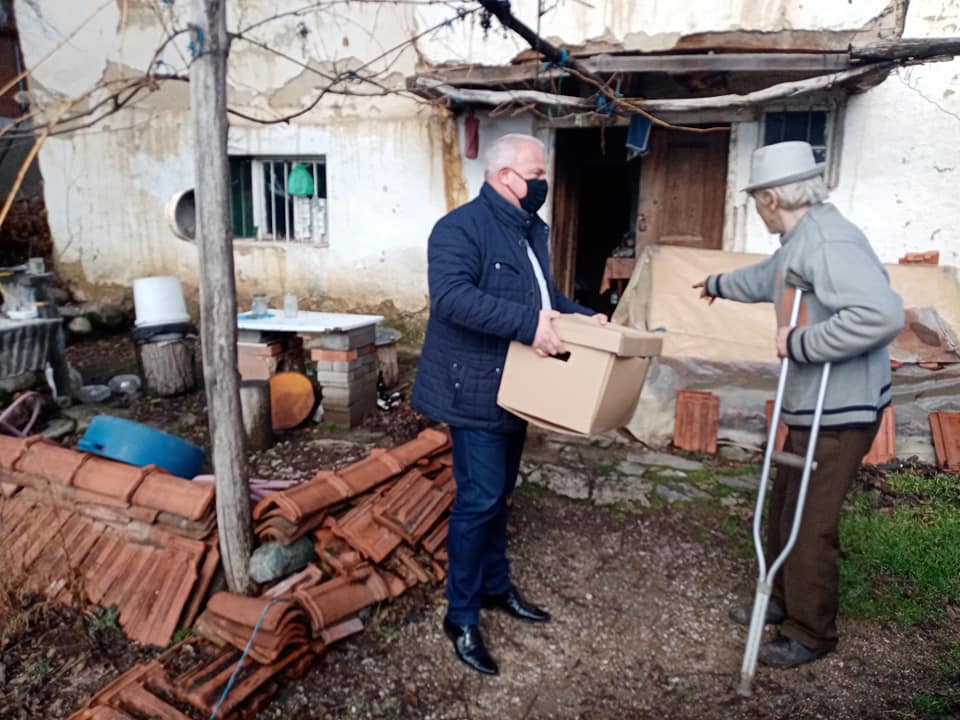 On the occasion of the Christmas holidays, the Municipality of Delchevo in partnership with the company "Zegin" today awarded 15 humanitarian packages with food items to families living at social risk in rural areas of the Municipality of Delchevo. In consultation with the Center for Social Affairs from Delchevo, families were found most in need of assistance in the villages of Razlovci, Zvegor and Grad.
The Mayor Goran Trajkovski, who visited the families, emphasized that every family deserves to welcome the birth of Christ with a rich table.
– We are responsible to all citizens and take care of every family. Especially on the eve of the great Christian holiday, when the birth of Jesus Christ is celebrated, we decided to give food packages to families living at social risk so that every family with a dignified Christmas dinner can celebrate Christmas and celebrate this Christian holiday. This humanitarian action is part of the continuous activities that we carry out in the past period in order to help those who need help the most and to show that no one is forgotten, said Trajkovski.