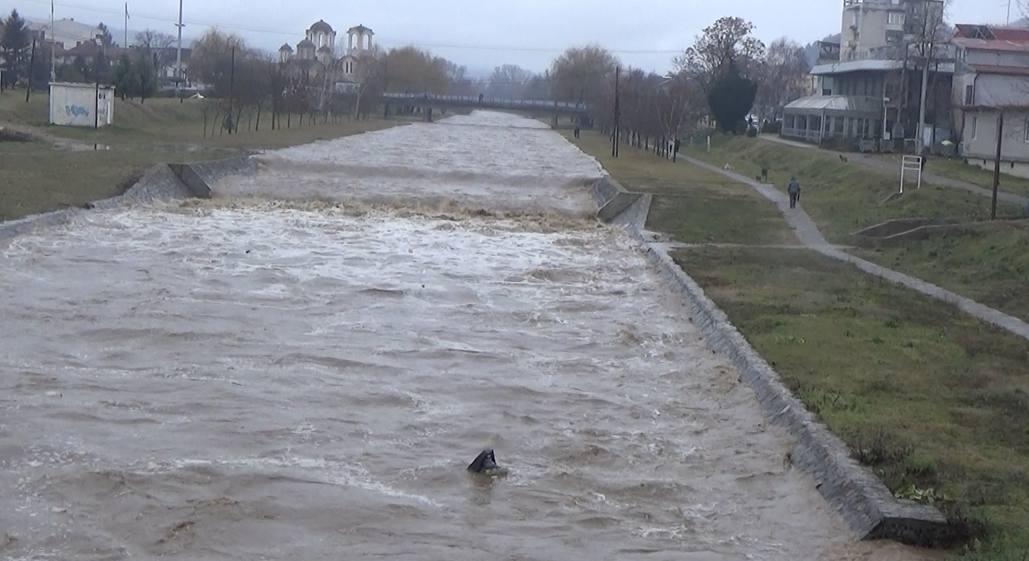 Due to the heavy rains in recent days, the water level of the river Bregalnica and its tributaries has increased and there is a danger of their overflowing from the mini riverbed. In that direction, the Municipality of Delchevo informs the citizens for security reasons to avoid movement along rivers, streams and water canals, but also to take appropriate measures to protect their property from possible floods. The representatives of the local and urban communities should constantly monitor the situation and inform the competent services, and if there is a need for intervention with machines and people, to report to the duty telephones: 078-705-513 and 071-343-108.
Otherwise, teams from the Municipality of Delchevo inspect the critical points in the urban part and the rural part of the city and it was concluded that in the urban part there is no overflow of the river Bregalnica, and in accordance with the Operational Plan for flood protection in the Municipality of Delchevo the teams of TPPE Delchevo, as well as PCE "Bregalnica", and necessary measures are taken to protect against possible overflow of rivers from their bed.
Critical points in the urban environment are: city pool, the end of 8 Septemvri Street, a rubber dam and the bridge on Industriska Street.
The Municipality of Delchevo once again reminds that the ban on the movement of heavy goods vehicles over the bridge on st. "Industrial" in Delchevo.