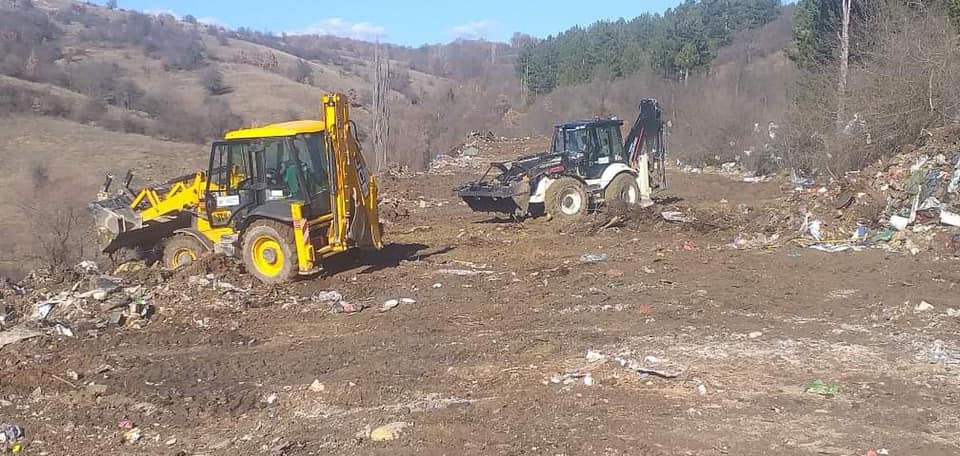 Teams of PCE "Bregalnica" today cleaned the illegal landfill created near Crkvenska Reka. The illegal landfill formed along the canal of Crkvenska Reka, full of construction debris and other waste that polluted the environment and posed a potential danger to the health of the citizens and damaged the space, was mechanized and manually cleaned.
The action is in accordance with the Annual Program of the Municipality of Delchevo for regulation of riverbeds and watercourses, as well as the program of JPKD "Bregalnica" for cleaning illegal landfills.
PCE "Bregalnica" announces the continuation of the action for cleaning the illegal landfills, riverbeds and canals in other settlements in the municipality.
Previously, with mechanization and teams of the Public Utility Company, the landfill formed along the riverbed of the river Zelevica in the village of Workshop.
From Municipality of Delchevo once again are appeals for awareness of citizens and respect for the environment in order to prevent health problems, but also to contribute to the modern and urban appearance of Delchevo.