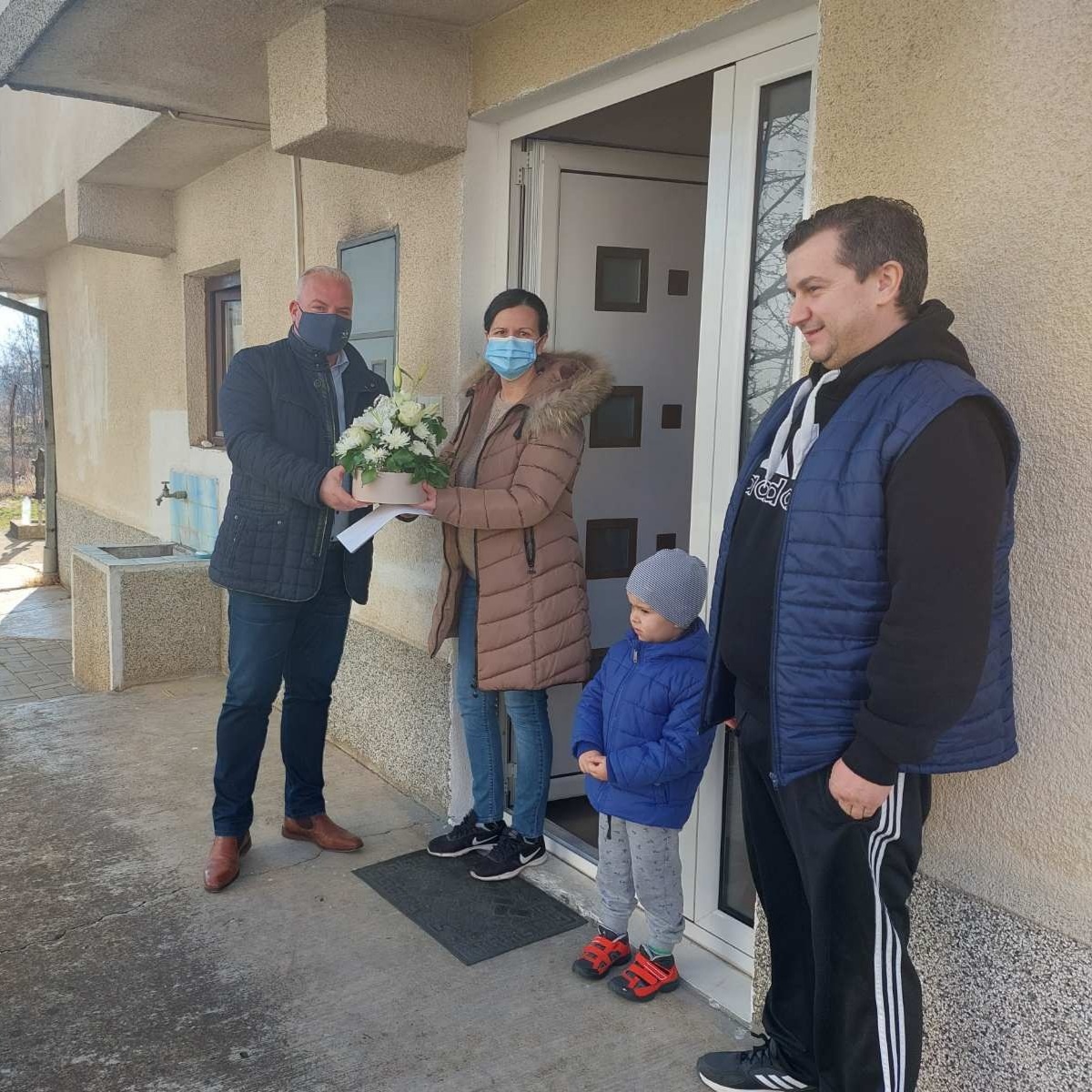 Првороденото новороденче во 2022 г. во Општина Делчево е малата Јована Димитровска која денеска на денот на нејзиниот именден, го доби традиционалниот подарок од Општина Делчево, еднократен паричен износ од 10.000 ден. Јована е родена на 4 јануари на скопските клиники, тешка е 3.500 гр. и долга 50 см и е второ дете во семејството на Дејан и Катерина Димитровски.
Традиционално и оваа година, градоначалникот Горан Трајковски го предаде подарокот на родителите.
– Ми претставува посебно задоволство што денеска на овој убав празник, кога се слави св. Јован Крстител, го посетивме домот на првото новородено во Делчево за 2022 г кое го носи името Јована. Воедно, на малата Јована ѝ го честитавме именденот, но испраќаме и желби, да има среќно и безгрижно детство и да донесе многу радост и гордост на семејството, но и на општината. Делчево се радува на секое новороденче, бидејќи добива нов жител. Првороденото во годината е предвесник на новата генерација дечиња кои се нашата иднина. Ја користам оваа прилика да им ја честитам радоста на родителите и да има посакам многу љубов и многу дечиња да им го развеселуваат домот, истакна Трајковски.
Municipality of Delchevo donates 10,000 denars to the first born newborn in the year whose parents live in Delchevo, and according to the information from the family gynecologists from the Health Center and the Prevention and Immunization Service. Исто така, како една од социјалните мерки која значи поддршка на родителите кои добиле новороденче. Општина Делчево исплаќа по 3 илјади денари еднократна парична помош. Last year on this basis were paid 262.999 denars for 85 новороденчиња во Општината.