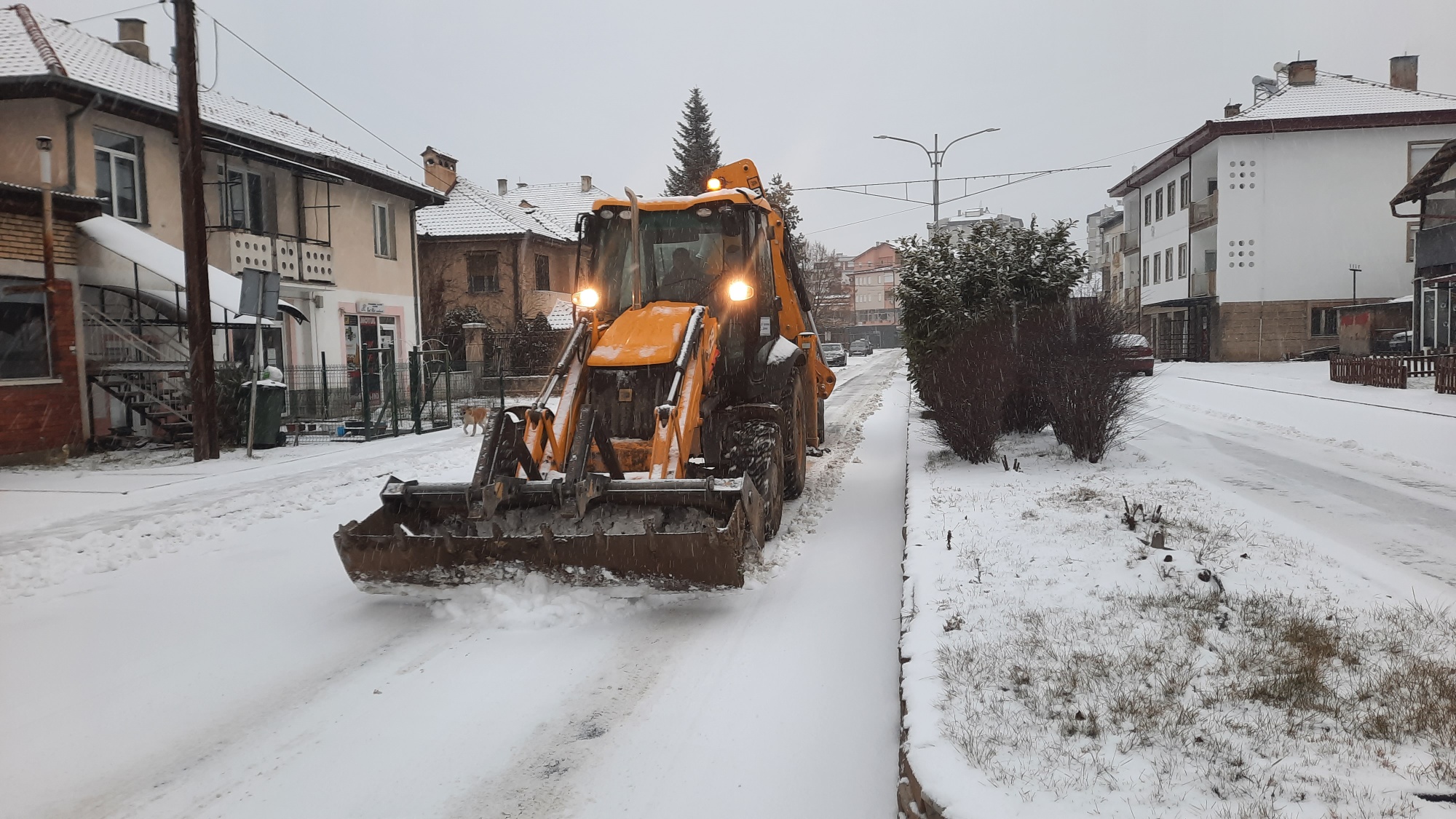 Врнежите од снег кои од утрово се интензивни, ги мобилизираа екипите на ЈКП "Брегалница" и eкономскиот оператот "Дикор цд" од Струмица задолжен за зимско одржување на општинските патишта и улици на подрачјето на Општина Делчево.
 Со механизација и рачно екипи на ЈКП "Брегалница" од утрово работат на терен на расчистување на снегот од јавните површини, пристапни патеки, коловози и тротоари на градските улици. Во функција се ставени 2 градежни машини, фреза за чистење снег од тротоарите, а се нанесува и сол и ризла со цел безбедно движење по улиците, но и редовно одвивање на работите на Претпријатието.
Од ЈКП "Брегалница" информираат дека are обезбедени доволно количини ризла и сол, а претпријатието има спроведено и јавна набавка и склучено договор со локална фирма од каде, согласно со потребите, сукцесивно ќе се набавуваат дополнителните количини на ризла и сол.
Otherwise, pатиштата и улиците се чистат согласно со приоритетната листа, а во Планот е предвидено зимското одржување на патишта со асфалтен коловоз да опфаќа патишта во должина од 80,5 км, општински патишта со макадам road 42 km and streets with asphalt road in the length of 38.5 km.
Воедно, се апелира до граѓаните да си ја исполнат својата граѓанска должност и да го исчистат снегот од пристапите до нивните објекти, односно дворови. Посебно се апелира до правните лица да го исчистат делот пред нивните објекти со цел да се овозможи непречено движење и пристап до објектите.