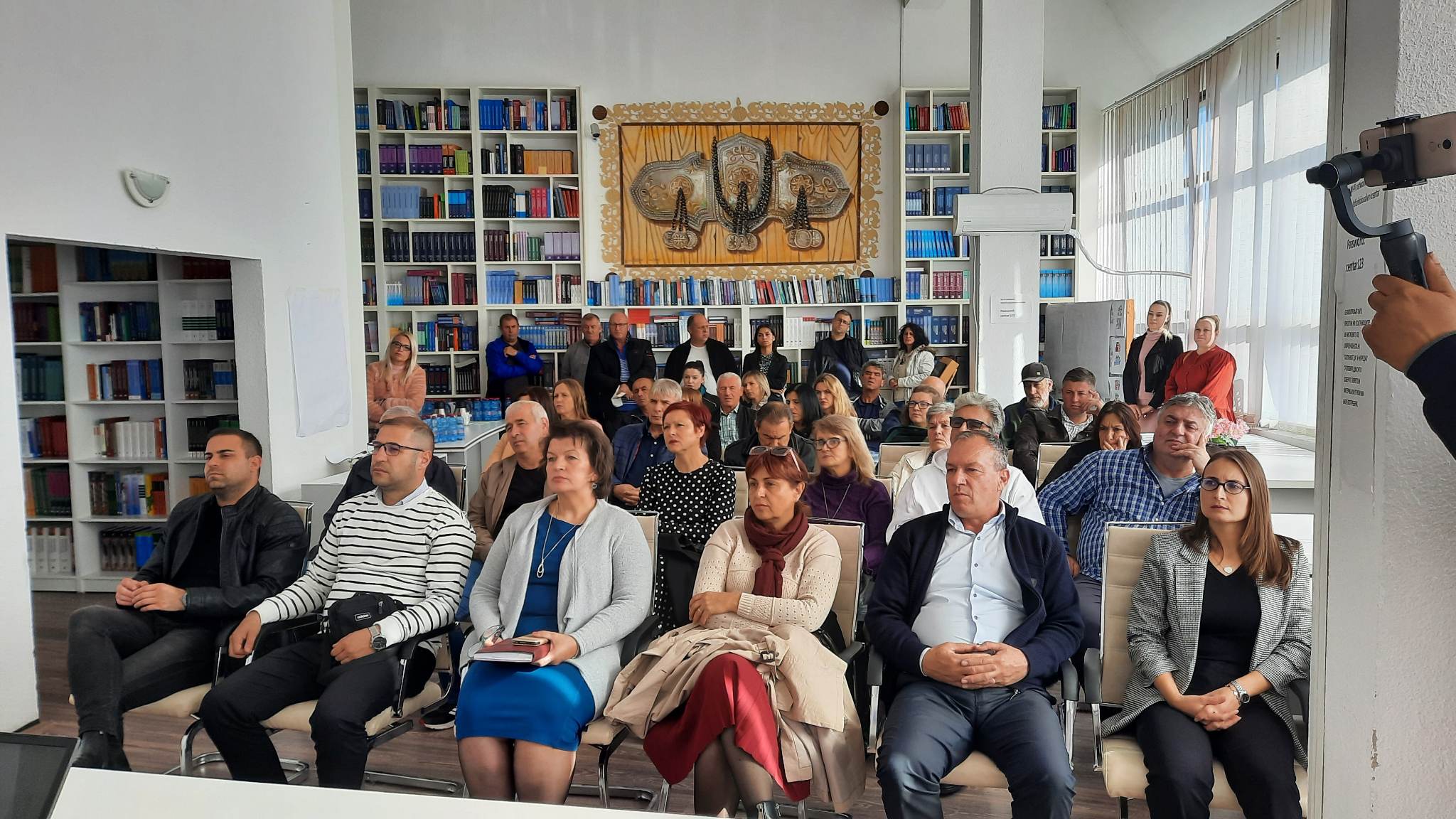 Во пресрет на подготовка на Буџетот на Општина Делчево за 2023, денеска се одржа буџетски форум на кој активно учествуваа претставници од месни и урбани заедници, од граѓански сектор и институции.
Целта на организацијата на форумот е одредување на приоритетните проекти за реализација за наредната година детектиранand од граѓаните, а Општина Делчево почитувајќи го гласот и мислењето на граѓаните и анализирајќи ги приоритетите на граѓаните ќе ги предвиди за реализација.
Градоначалникот на Општина Делчево, Горан Трајковски, кој го отвори Форумот истакна дека во изминатите пет години се решија децениски проблеми, но има уште доста нерешени проблеми, а ова е форма преку која се слушне гласот на граѓаните.
– За мене како градоначалник е многу важно партнерството меѓу граѓаните и Општината, граѓанското учество во сите сфери од живеењето, бидејќи ние сме овде за вас, работиме во ваш интерес, а , секако, на општината, главната улога е сервис на граѓаните. Сведоци сте дека во изминатите изградивме многу и решивме децениски проблеми, одговоривме на вашите приоритети: изградивме капела, пешачки мост, во полн ек е изградбата на пречистителна станица за вода за пиење, реконструкцијата на водоводната мрежа и замена на старата дотраена азбестна инсталација со нова пвц-инсталација со што го решаваме проблемот со квалитетот на водата за пиење; во завршна фаза е изградбата на новиот современ градски пазар; паралелно градиме и реконструираме улици; знаете дека прв пат асфалт доби населбата Басарица, истакна Трајковски.
He added that every year the budget provides funds for the implementation of various programs, such as the program in the field of environmental protection, culture, public relations and promotion of the municipality, the program for gender equality, funds to support realization of projects of civic and sports clubs, etc.
Во рамките на процесот беа презентирани актуелните и планираните проекти на Општина Делчево, како и предлог-рамката на Буџетот за 2023 година, а во вториот дел од Форумот, учесниците поделени во тематски групи ги претставуваа своите приоритети.