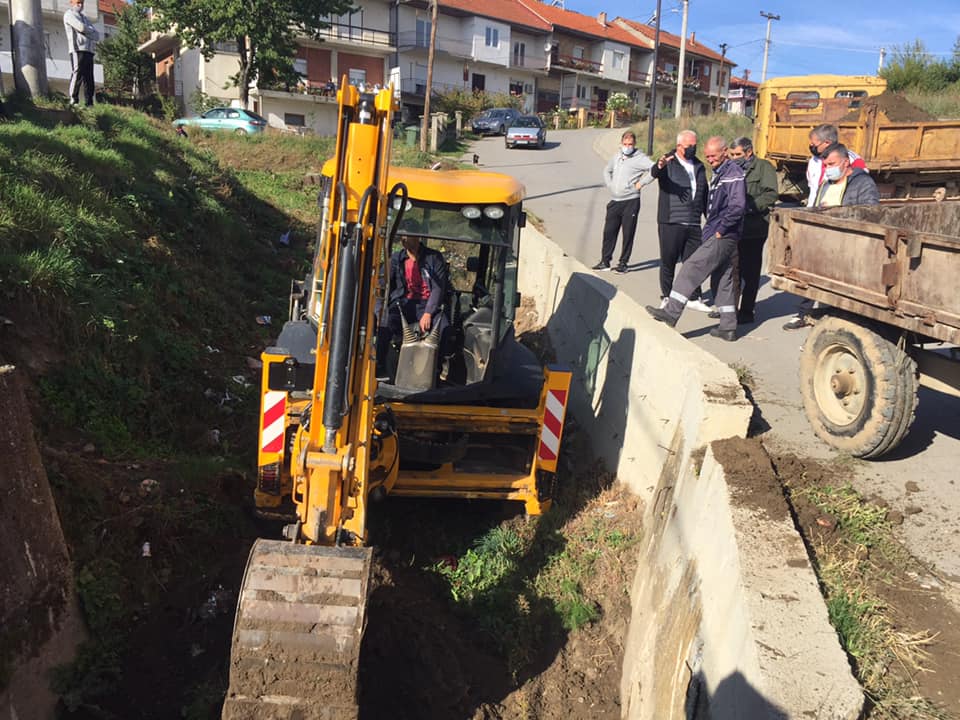 At the initiative of the Mayor Goran Trajkovski today was realized the action for a cleaner and more beautiful Delchevo which included employees from the Municipality of Delchevo and representatives of institutions with great support from employees and mechanization from PCE & #8220; Bregalnica & #8221; and TPPE Delchevo.
As part of the action, the illegal landfill at the Grozdanec ditch was cleaned, and the purpose of the action is to send a message that caring for the environment means caring for our health and every responsible individual should make a personal contribution to the fight against illegal landfills.
Mayor Trajkovski emphasized that this action is a continuation of the campaign & #8220; For a more beautiful Delchevo & #8221; with which in the past two months, together with the volunteers from the city, the public areas were cleaned and arranged and the urban equipment was repaired.
- Public awareness of a clean environment should motivate us all, because I believe that every individual wants to live in a tidy and clean city. To give up bad habits, to create landfills ourselves, garbage has its place in the container, said Trajkovski.
In the past period in Delchevo, the bridges were cleaned, the fences were painted, and on the eve of the Uprising Day, teams of PCE Bregalnica cleaned the monument of the fallen fighters.