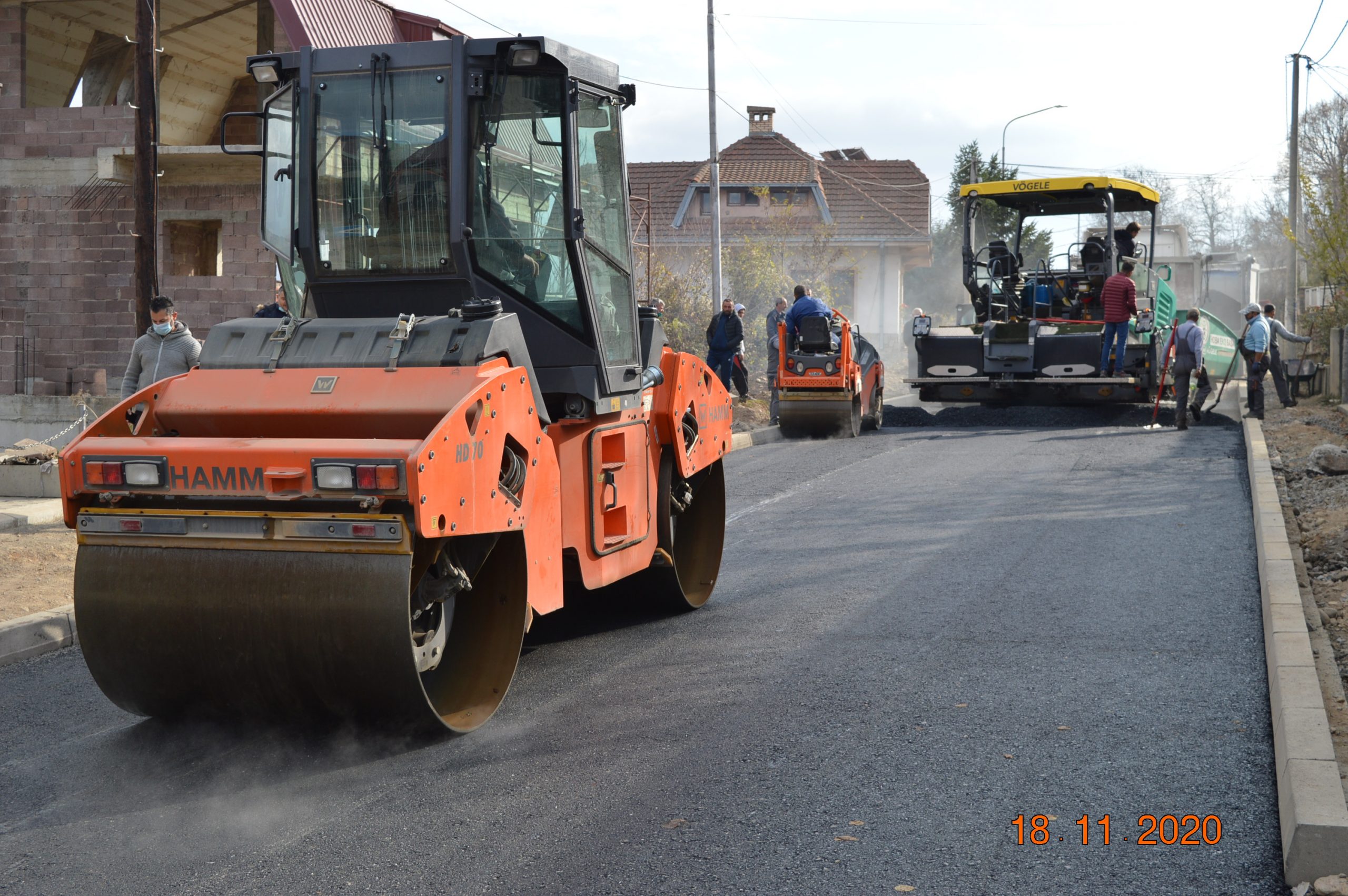 With the laying of asphalt on the road, the construction works for the reconstruction of "Marshal Tito" Street in the part from the barracks to the Taushan neighborhood are completed. The reconstruction of the street is 743 m long. and implies construction of retaining walls and widening of the road, ie construction of a series facilities after length на the street, thus Delchevo gets a modern road and solves the bottleneck in traffic by providing safe traffic for both vehicles and pedestrians and a modern road that connects this part of the city with the central city area.
The Mayor of the Municipality of Delchevo, Goran Trajkovski, inspected the affairs today and emphasized that the riverThe reconstruction of the street is part of the large infrastructure project "Improvement of municipal services" which is implemented through the MSIP project of the Ministry of Finance., with financial support through the World Bank which was realized with funds from underground loans in the amount of 32,252,287 denars, which means reconstruction of streets in the city with a length of 1.3 km ("Marshal Tito" and "Vera Jocic") and construction of a complete new street in the SRC neighborhood.
–I want to emphasize that with the realization of this project we are solving big problems of the citizens, Mr.о we improve the quality of life and contribute to greater traffic safety,  a also increases the flow capacityот on these streets, but also reduces the costs for maintenance of the already dilapidated lanes on the streets "Marshal Tito" and "Vera Jocic", while the street no. 7 in the settlement SRC got a completely new look and from a dirt street it grewa in an asphalt street with sidewalks complete atmospheric systemte leads. 1130 inhabitants of the municipality of Delchevo have a direct benefit from the realization of this project, said Trajkovski.
Otherwise, the reconstruction of this part of Marshal Tito is a continuation of the reconstruction of the same street that leads through the city center, which was reconstructed last year, also through this Program "Improvement of municipal services", so now we will get a final unit and a modern road that our fellow citizens deserve.